Our team of experts can help you create a functional and stylish space that reflects your personality and fits your budget. We'll work with you to choose the right furniture, accessories, and colours, and we'll help you plan every detail, so your apartment looks great from top to bottom. Our interior designer will help you make the most of your space while creating a cohesive and stylish look. We have decades of experience in flat interior design, making it easy to make a well-designed 2 or 3 BHK flat with a comfortable and elegant look. We give your home a look you always wanted. We consider the lighting, decorating with accessories, adding plants and flowers, creating a focal point, Putting together a colour scheme and much more.
Why we are the best two and 3BHK interior designers in Chennai?
- We provide the best 2 and 3 BHK Flat interior designers with a great option for anyone looking to have their new home or renovated on a budget.
- We are recognized as a leading and reputed interior designer in Chennai is mainly due to our admirable quality of work and proper delivery on time.
- Our team will always proceed with the perfect plan to deliver the best quality of work. By employing the most advanced technology, we can meet our clients' needs.
- Creates looks that adhere to customers' needs and expectations.
- Handled 5000+ interior projects.
- Service is available in Chennai throughout the workday.
- 100% Client Satisfaction.
- Be on a constant quest to bring new technologies.
- Well Experienced and trusted team for all sorts of interior works.
- We make sure the flat has enough light and air ventilation and do the work as per Vastu.
- No negligence of work. We promise to accomplish our client's expectations with our level of dedication and determination.
- Clever storage solutions for a two - three-bedroom apartment, Storage is essential, as is comfortable seating and plenty of light
- We get on every interior design differently and use creative and comfortable methodologies to complete projects within the scheduled time and budget.
How To Choose The Right Interior Designer For Your 2/3 BHK Flat?
The search for a perfect home is an ongoing process for many. It is about finding the right location and finding the right design and interior for your home. If you are looking for a 2 or 3 BHK flat, it is important to find an interior designer who can help you make the most of the space you have. By working with an experienced interior designer, you can create a living area that is both comfortable and stylish. It's important to have a designer who can help create a functional and beautiful space for you and your family. The first and the most important thing is deciding what you want in your home. Once you are clear about that, it becomes easy to find a designer who can give your home a look you always wanted. When looking for a 2 or 3 BHK flat interior designer, consider the following:
Experience - Make sure that the designer you choose has experience designing apartments of this size.
Quality- Choose an interior designer whose works are fine and perfect because the quality of the work is essential when it comes to interior work.
Cost - Select budget-friendly and customer-friendly interior designer. Compare and verify the price before finalizing.
Schedule of the work - The most important factor is the on-time completion. Choose an interior designer who can finish the entire work as per the agreement at the scheduled time.
Authorized
Distributor of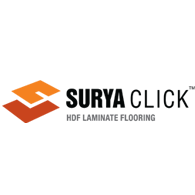 SURYA CLICK
Laminate Flooring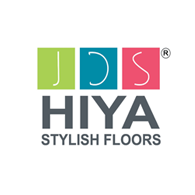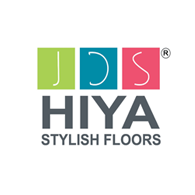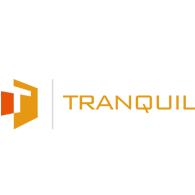 TRANQUIL
Acrylic Solid Surface