Exotic Decors is one of the leading providers of VoX PVC false ceilings in Chennai. Exotic Decors is well known for its high-quality material, perfect work, and durability. Vox PVC ceilings are a great way to improve the look and feel of any room, and they can add a touch of elegance to any room. We make unique customized designs as per our client's expectations. We have decades of experience in this field, and we use high-quality materials to create beautiful designs. We strive to keep our customers happy with our excellent work. It is especially important in interior and exterior jobs because clients have other options. We have a 100% satisfied client.
VOX PVC False Ceilings are among the most popular types of ceilings on the market. They come in various colours and designs, perfect for any room. What's more, they are extremely easy to install and can be used in both residential and commercial properties.
Why is VOX PVC False Ceiling necessary?
VOX PVC false ceilings are often used in commercial and residential buildings, which become a necessary part of many buildings. A false ceiling is a suspended ceiling, which means that it is not attached to the roof of the building. Instead, it is attached to the walls or beams of the building. They provide insulation and protect people from the heat or cold of the attic or basement. They also hide pipes and wires, which would otherwise be on display. Finally, they create a level surface for installing light fixtures and other decorations. VOX PVC ceilings are a popular choice for many homes and businesses. It is a great way to add value to your home or business.
When designing a new home, workplace, or renovating, there are many choices regarding the finish of your ceilings. While paint and wallpaper are common choices, they can often be quite plain and unoriginal. If you're looking for a more realistic finish, VOX PVC False Ceilings may be the perfect solution for you. Based on a 3D effect model, these ceilings provide a natural finish of brick and stone that is sure to impress.
Want to know about Vox PVC False Ceiling?
False ceilings have become a popular way to add architectural interest and extra space to a room. There are many materials and styles to choose from, but Vox PVC is a good option because it is affordable, durable, and easy to maintain. VOX PVC false ceilings are also lightweight and installed by a DIY enthusiast, and it is a great way to improve the appearance of your home or business.
Vox PVC ceilings are a popular choice for homes and businesses. There are many reasons why people choose PVC ceilings. It is very affordable and easy to install and come in various colours and styles. They are moisture-resistant and can be installed in bathrooms and kitchens, and they are durable and long-lasting.
Why VOX PVC false ceiling is the best option?
Realistic Design: VOX PVC false ceiling is a new trending product that is realistic and environmentally friendly. The product has a natural wood finish that looks like the real thing. The panels have a practical design that will add beauty to any room. The ceilings are available in various colours and designs to suit your needs. Our external cladding provides a solid, colourful. The PVC material is made from recycled materials, so it is environmental friendly.
Quick and easy installation: VOX PVC false ceilings are a quick and easy way to install a false ceiling. The panels are lightweight and easy to install and provide an attractive finish. Resistance to changing weather conditions: VOX PVC ceilings are trendy due to their resistance to moisture and changing weather conditions. They are resistant to water and humidity, making them suitable for bathrooms and kitchens.
100% Maintenance-free: It is easy to maintain - there's no need to worry about dust or dirt accumulation because it can be easily swept or vacuumed away.
Durability: VOX PVC false ceiling is a high-quality product that is perfect for both residential and commercial applications. The panels are made from PVC, making them durable and easy to clean. Ceilings are made of high-quality PVC that is sure to last for years.
Cost-efficiency: VOX PVC False ceilings are affordable and add value to your property, making it a popular choice for many property owners.
Fire resistance: The panels are Class 0 fire rated; it is a highly flame retardant product and will not propagate a fire.
Varieties of Choice: VOX set the standard in modern wall panels, with many choices, including stone or wooden effect bathroom wall panels solid paneling in the form.

Authorized
Distributor of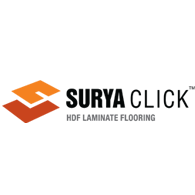 SURYA CLICK
Laminate Flooring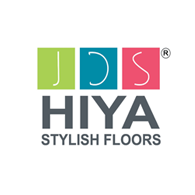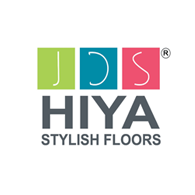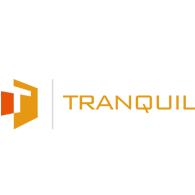 TRANQUIL
Acrylic Solid Surface