Our professionals have substantial experience designing and furnishing bathroom interiors. Bathroom interior designing is a multifaceted profession that includes conceptual development, space planning, site inspection, materials specification, procurement, installation, and management. Our interior designers know building codes and safety issues, and construction methods and materials. We offer our clients a wide range of services, including space planning, colour selection, furniture selection, and window treatments. We also provide advice on architectural features such as flooring and lighting.
Get Ready to Refresh your Bathroom with our Interior experts:
- Are you looking for a bold new look in your Bathroom? Our team of experienced interior experts is here to help you out with the best Interior Designs.
- We will work with you to design a product that will meet your needs and match your fashion.
- Our expert designers will provide you with the most stylish look for your Bathroom.
- We will create a design that fits your needs and budget. And also help you choose the right materials and accessories to create the perfect look.
- We go over a detailed blueprint of the model to give our clients a general idea of the different steps involved in designing the Bathroom.
- We explain the variety of accessories that may prove to be best for a bathroom.
- We give the potential customer information on the type of shower suitable for a bathroom.
How do you find a good bathroom interior designer?
- There are several things to consider when choosing a bathroom designer, such as their experience, style, and the cost of their services.
- It is also important to ensure that the designer you choose is licensed and insured.
- Check the services interior designers offer
- For the setup of the space, the team needs to select materials, lighting fixtures, and other things.
- It is important to think about what you want the finished product to look like and make sure they give the exact outcome without any excuse.
- It is also important to consider the cost of the project and how the designer will help keep that cost in check.
Bathroom Interior designers in ExoticDecor: what do they do?
Meet our customer's needs: We are dedicated to working with you to build a design that meets your requirements. More Choices: Our professional interior designer can show you various design options based on your desires and modern trends.
3D visualization system: Once we've established your taste, our designer will then move on to 3D visualization using our most advanced 3D visualization system.
Top Priority: No detail will be left ignored in the look of your Bathroom, and using the latest designs and styles will be our priority.
Latest technology: Specialists from their respective fields utilize the expertise and an excellent sense of design to bring your vision.
Work process update: We perform regular updates to give timely updates.
Well Experienced: Our wide array of house interior design services enables us to customize your space according to your tastes and preferences completely.
Vast Experience: Our experience allows us to carry out every facet of designing a space.
What to consider when choosing a bathroom designer
Whether it is a new home or remodelling your Bathroom, you have to design it with utmost care. When seeking a designer, you should consider cost and style preferences. Some things you may want to keep in mind when choosing a designer are their experience, speciality, and fee. You will also want to make sure the designer is licensed and insured.
Design: Think about the appearance you have in mind while selecting the design. Would you like a contemporary or classic look or a modern one?
Budget: Find someone within your budget. It is important to consider the designer's portfolio and the project's cost. The designer should be able to provide a detailed estimate of the cost of the project and should be able to work with your budget.
Experience: it is important to consider the designer's experience portfolio.
By considering these factors, you can be sure that you will be happy with the final results of your Bathroom remodel.
Authorized
Distributor of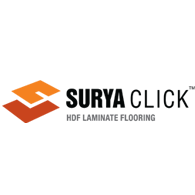 SURYA CLICK
Laminate Flooring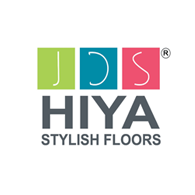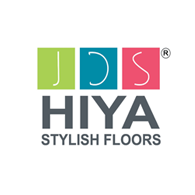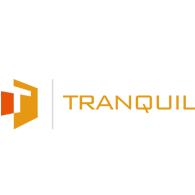 TRANQUIL
Acrylic Solid Surface