Modular kitchens are becoming more and more popular because they're a great way to save on space. One can build their kitchen in any size they need and easily reconfigure it as per the required change. They are cheaper to build than traditional kitchens and can be customized into any shape and size. Modular kitchens also tend to be more energy-efficient, as they use less materials overall. Modular kitchens can be customized to fit any space, and they are typically easier to clean than traditional kitchens. They also have many features that make them ideal for families with multiple members. The modular kitchen is a great way to save space and money, and it is also very easy to clean.
Make Your Kitchen Stand Out with a Modular Design:
- A modular kitchen is perfect for anyone who wants to create a custom kitchen layout that fits their specific needs.
- It can be customized to fit the needs of the individual, and it can be moved around to different parts of the house as needed.
- They are also extremely easy to install, so you can get started immediately.
- It is very easy to clean. Just remove the cabinets and wash them in the dishwasher.
- There are many different modular kitchens to choose from, so you can find the perfect one for your home.
- Modular kitchens are very affordable.
Customize your dream kitchen with a modular design:
- Our team of experts can help you choose the best modular kitchen design for your needs, ensuring that your new kitchen will be perfect for your family.
- With years of experience in the industry, we can understand our client's expectations and the need to create the perfect kitchen.
- We provide the highest quality modular kitchens in the industry, and our kitchens are perfect for any style of home.
- Our modular kitchens can be customized to fit your specific needs, and we offer a wide range of options to choose from. Whether you're looking for a classic kitchen design or something more modern, our modular kitchens are sure to meet your needs.

Why are we the best Modular Kitchen in Chennai?
- Decorating a kitchen can be both fun and informative. It is important to find the right pieces of furniture, lighting, and other accessories to create the perfect atmosphere for cooking and eating. Whether you are looking for a traditional look or something more unique, we give you the best high-quality modular kitchen products at affordable prices. These kitchens come in various shapes and sizes, so finding one that fits your needs is easy.
- ExoticDecors is specialized in creating kitchens with a unique and stylish edge. Our modular kitchens are the best on the market.
- Our kitchens are custom-made, which allows for a wide variety of customization options. Our modular kitchens are designed to be customizable, which means that you can choose the design and layout that is perfect for your needs.
- We also have a wide range of colours and styles so that you can find the perfect kitchen for your home. We provide a variety of different cabinets and countertops so that you can create the ideal kitchen for yourself.
- We provide a high-quality product at an affordable price. - Our price is also very affordable and can be customized to fit any budget. So ExoticDecors will be the ideal choice for anyone looking to update their kitchen without breaking the bank.
- We provide a 24/7 customer service team to help you with any questions or problems.
- Our modular kitchen is made up of many pieces that can be rearranged to create any look or style. It lets the homeowner completely control their kitchen design and makes it easy to update as new styles or trends come along.

Benefits of Modular Kitchen:
Affordable: Modular kitchens can be an excellent option for people on a budget. They are often less expensive than traditional kitchens, and you can customize them to fit your needs. Some modular kitchens even come with built-in amenities like a washing machine and dryer.
Customizable: Not only do they take up less space, but they can also be customized to fit any needs. Modular kitchens can also be expanded or shortened as needed, which is excellent for small spaces or if you plan to move in the future.
Flexibility: They have a high degree of flexibility. It comes in all shapes and sizes, so there's undoubtedly one that will fit your needs. They are also designed to be expandable, so you can always add more features or appliances as your needs change.
Eco-friendly: Modular kitchens are becoming more popular because they are eco-friendly. They are made up of smaller units that can be easily moved and assembled, reducing waste and the amount of energy needed to build them.
Authorized
Distributor of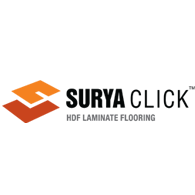 SURYA CLICK
Laminate Flooring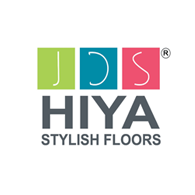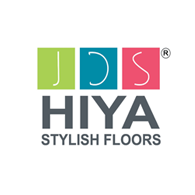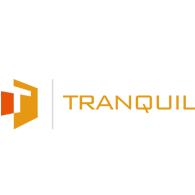 TRANQUIL
Acrylic Solid Surface