WELCOME TO Exotic Decors
About
Our Company.
"We do what is RIGHT for the Customer. If our Product is of NO VALUE to you, your MONEY is of NO VALUE to us" - Mission and Business Policy.
EXOTIC DECORS is a Proprietorship firm, managed by its Proprietor Baskar Kesavan, established in 2013, after gaining his extensive experience from his services for 18 years at Dubai, UAE in the same industry. The company started its journey by taking distributorship from the first manufacturer of Laminated wooden flooring "ACTION TESA" for Chennai and its surrounding districts.
Later, in the year 2017, Company has taken over distributorship of another renowned Laminated wooden flooring brand "SURYA CLICK", which is 3rd largest manufacturer of laminate flooring in India, having the patented right from 5G valinge technology. Surya click guarantees a beautiful floor that is easy to install, maintain and durable enough to handle the challenges of everyday life. Surya Panel has its manufacturing plant located at the Serene foothills of South-Western Ghats in Chikmagalur, Karnataka.
Further, the Company started introducing more products which are relevant to Interior decoration industry and become Distributors for Vinyl Luxury Planks, Acrylic Solid Surface (Korian Top), Artificial Grass for Landscape, Cricket and Futsol, and keeping stock in Chennai. The Company also acts as a Dealers for other products such as False flooring, Carpet flooring, SPC flooring, Gym Rubber flooring, WPC/IPE Deck wood, Wallpapers, Badminton Court, HPL for elevation and front Gate decoration, etc.
Our Warehouse facility located at NOOMBAL the Logistics Yard ( Near Maduravoil – Chennai) can meet the immediate demand and as well elaborately facilitate the oncoming stream of bulk requirements from Architects, Builders and also Interior Contractors with a range of 25 and more shades of Wooden flooring materials, available in 10 Variants, in 8mm / 12mm thickness. Thus, for the above reasons, we can ensure faster deliveries as per the timeline in any Township, Villas or Community Projects, even by customisation and any competent quality parameters.
One End Solution Provider
We are based in Chennai and by our set standards with our highly resourceful, trained & skilled man-power, can provide with a qualitative supply and execution of works, with our wide range of products, as your one source, in all your purposeful, decorative, flooring requirements.
Authorized
Distributor of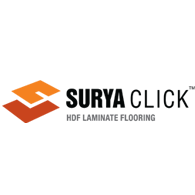 SURYA CLICK
Laminate Flooring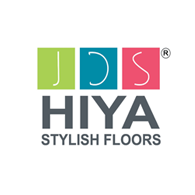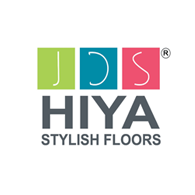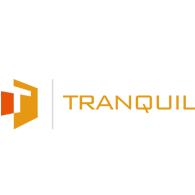 TRANQUIL
Acrylic Solid Surface